Below you will find pages that utilize the taxonomy term "Tiny tapeout"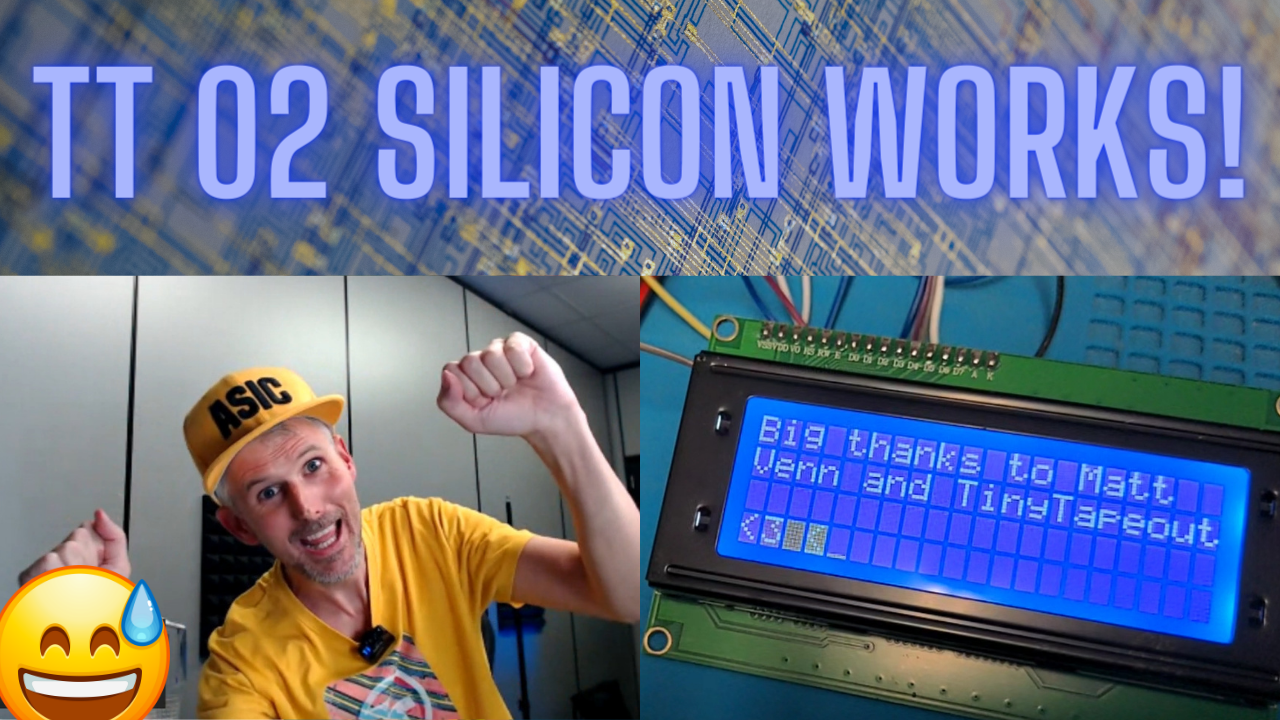 We submitted Tiny Tapeout 2 back in December, and last week I received the chips from Efabless. Most first chip designs fail, but you never hear about it because the big companies keep it a secret. So we thought - why not do the world's first public silicon bring up? Thankfully the chips worked, and you can watch the whole stream here. We've since found 1 errata, but luckily not a show stopper.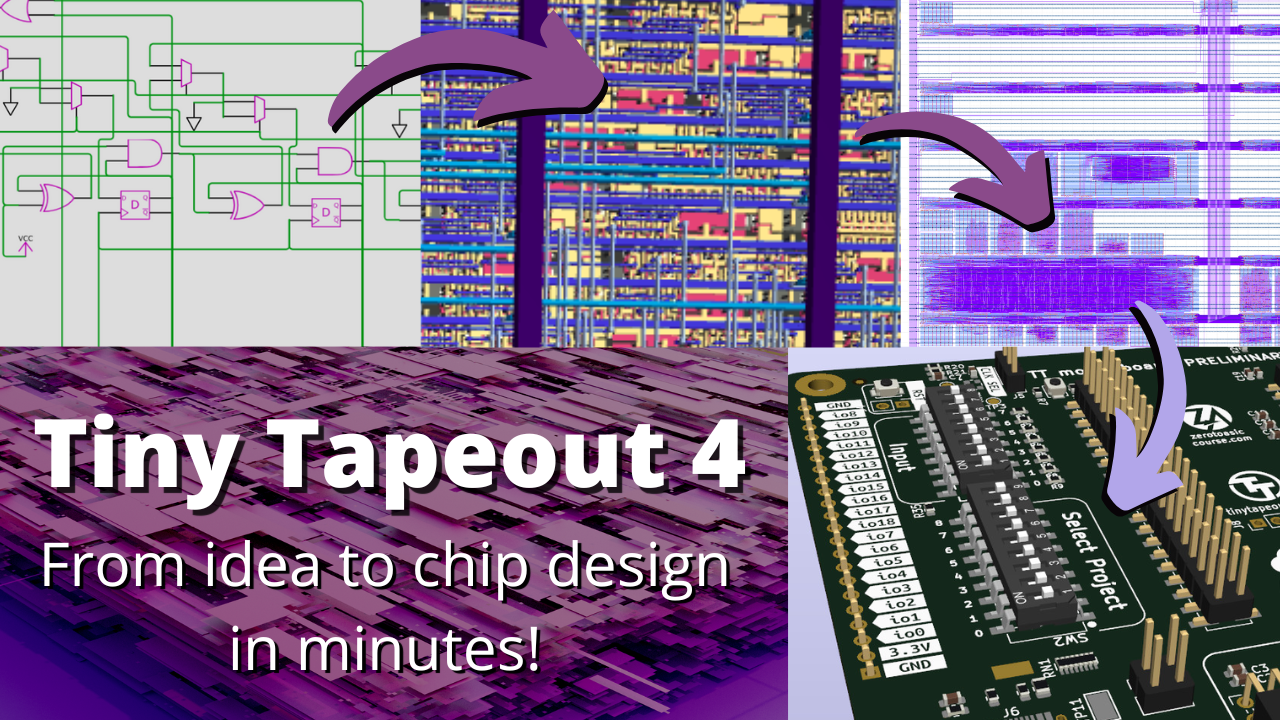 I'm very happy to have over 140 designs from 30 countries submitted to Tiny Tapeout 4! Top level statistics: Total standard cells 82126 Maximum cells used was 6813 for project 033 Maximum utilisation was 87.18% for project 016 Total wire length was 2607 mm Thanks to everyone who submitted and all the contributors. Also a huge thanks to Efabless Corporation for sponsoring the project! Tiny Tapeout 5 is already open and will close in early November 2023.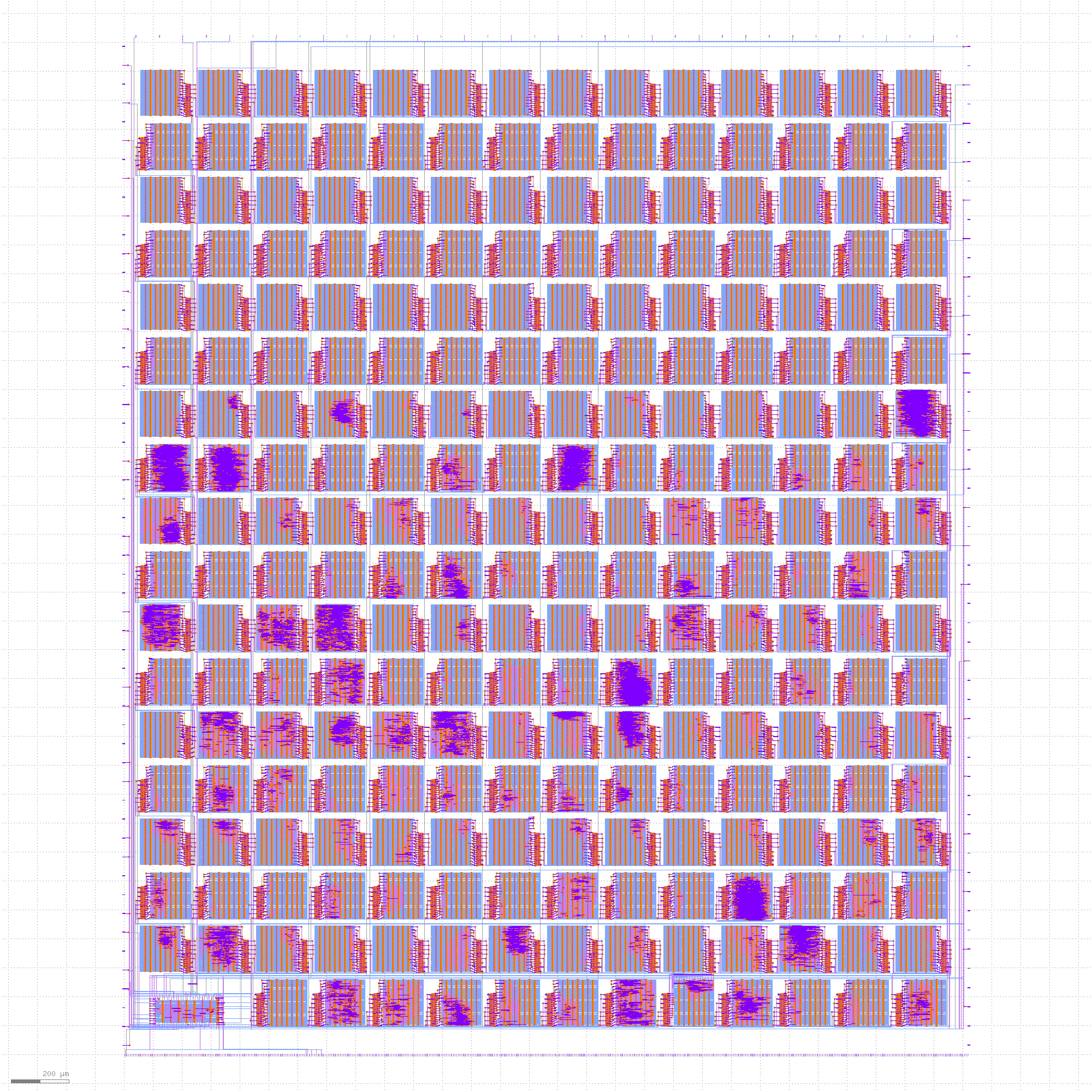 I'm happy to announce that TinyTapeout02 was successfully submitted for manufacture in December 2022! 164 designs were included on the tapeout. Update! TinyTapeout 2 chips are back and working! If you're unfamiliar, TinyTapeout is an educational project that makes it easier and cheaper than ever to get your digital designs manufactured on a real chip! We had a first trial, TinyTapeout01 in September 2022 that was destined for MPW7. TinyTapeout01 helped establish a baseline architecture for the design, wherein up to 500 submissions could be tiled onto a single chip and connected via a custom scanchain.