Doping is when we add impurities to the extremely pure silicon. This changes the electrochemical properties of the silicon. Silicon is in group 4 of the periodic table. Like Carbon it makes nice solid bonds in 4 directions. By adding elements from the 3rd or 5th columns we can add extra electrons or extra positive charges (holes where there are no electrons).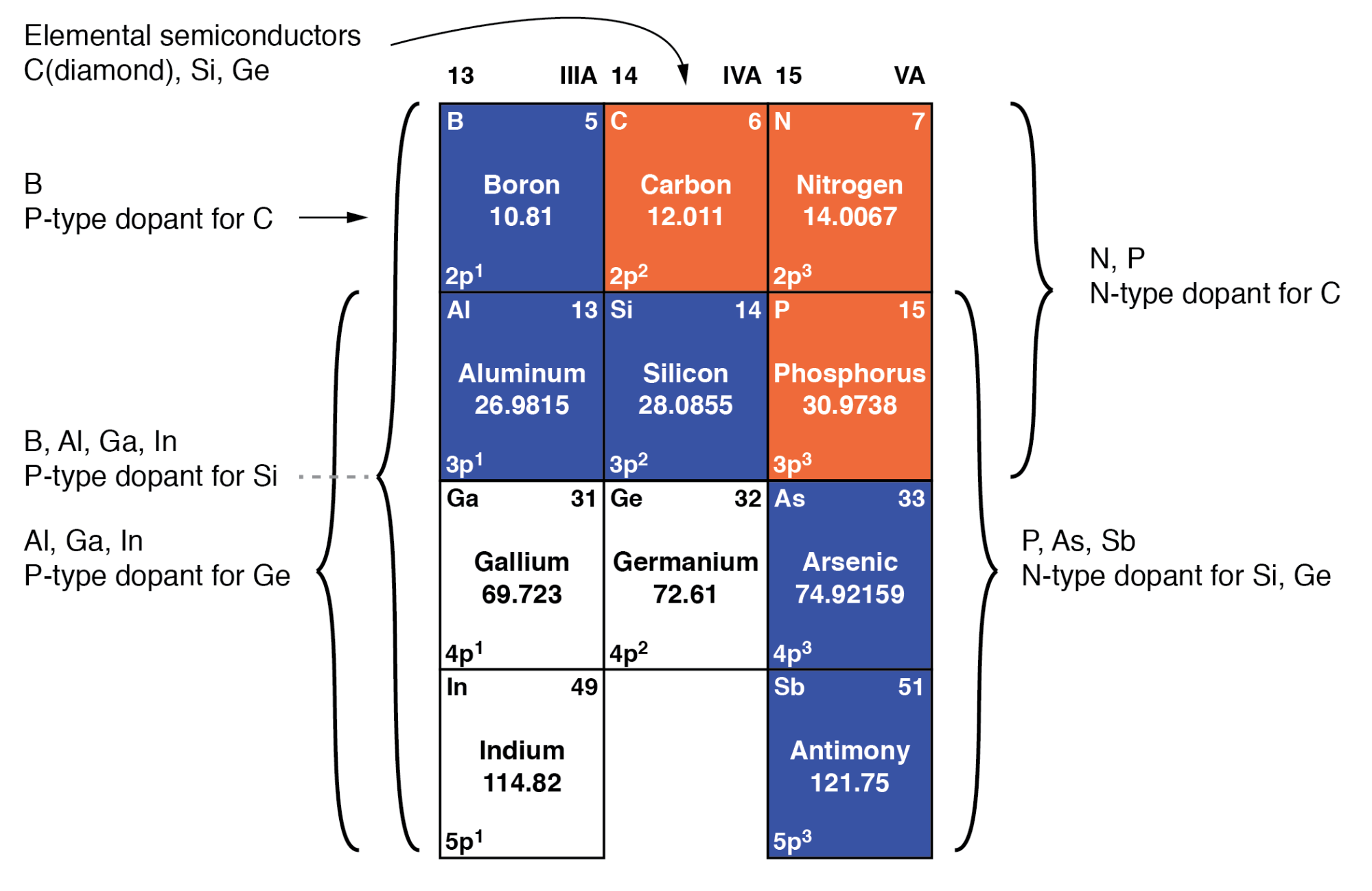 Image source
The elements we typically use are Boron for p-type (positive holes) doping and Phosphoros or Arsenic for n-type (extra electrons) doping.
The Arsenic is the poison in this fun tweet:
computers think using etchings in poisoned sand and measure time using vibrating crystals so if you were looking for magic you found it

— Computer Facts (@computerfact) April 20, 2016
For more information check this article from technocrazed
Course feedback
I've always looked at Magic and it was basically impenetrable to me. So I was really happy to learn how to actually use it and understand how to make an ASIC. I found found the course materials very easy to follow and the discord conversations were also very useful.