An Integrated Circuit is a collection of circuit elements all together on one piece of silicon. Example elements include:
transistors, for example MOSFETS
resistors
capacitors
Here is an example of an IC, a type of amplifier called an Op-Amp. The image is from zeptobars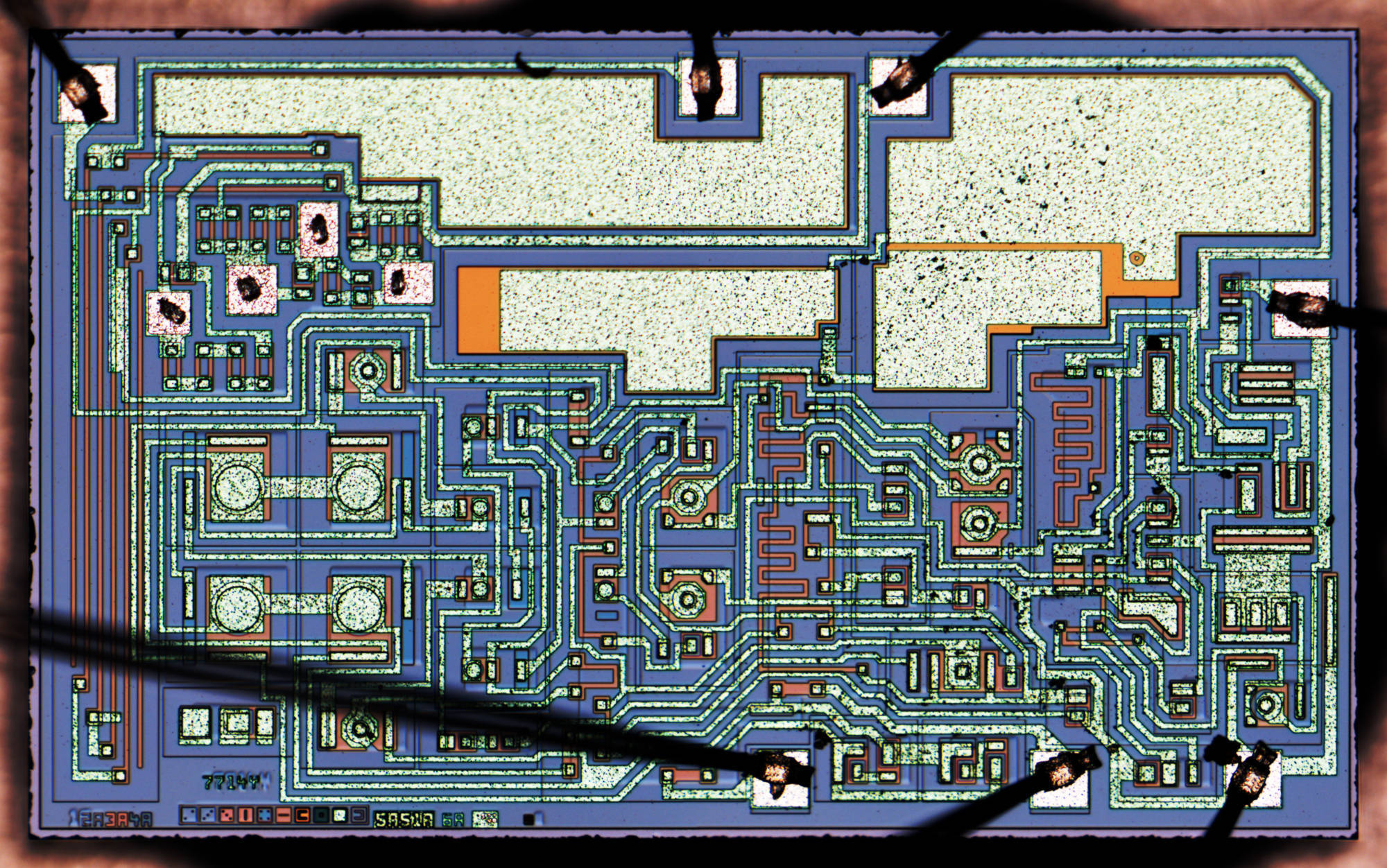 Course feedback
Matt Venn's Zero To ASIC course is a real eye-opener to the possibilities of open source hardware. The course itself is a tour-de-force overview of almost all aspects of ASIC development from concept to GDSII. It's also great fun and regardless of your background or previous experience, you'll learn a lot and have a great deal of fun doing it. This course has inspired me to take the next step and submit my own design to efabless.