Application Specific Integrated Circuit
An ASIC is a custom IC. Typically big semiconductor companies produce millions of chips, which offsets the large costs related to the masks. An Application Specific IC is something you design when you need a chip that isn't available off-the-shelf.
Here's a picture from magic showing a layout of my VGA clock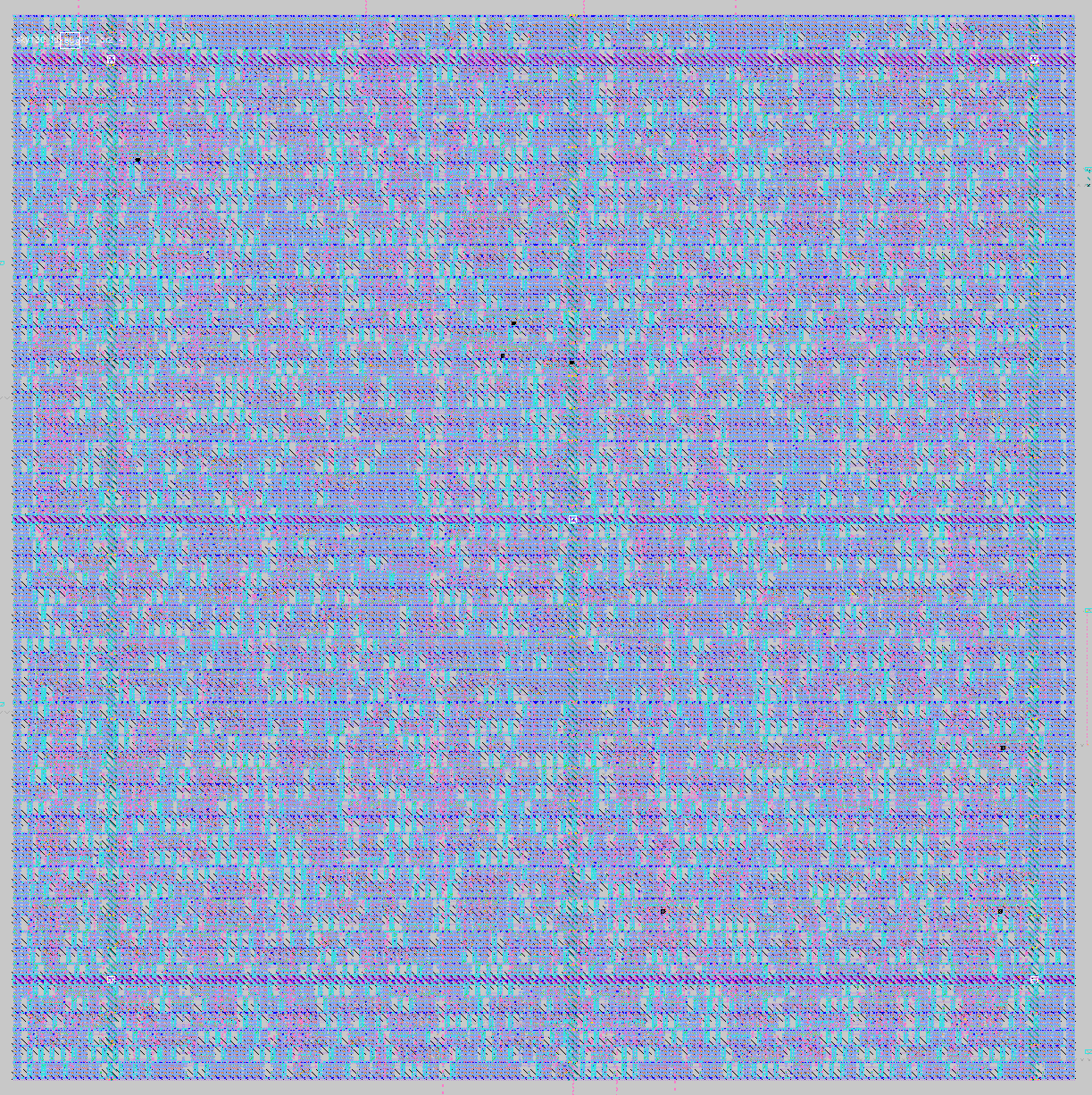 And a zoom, more clearly showing the standard cells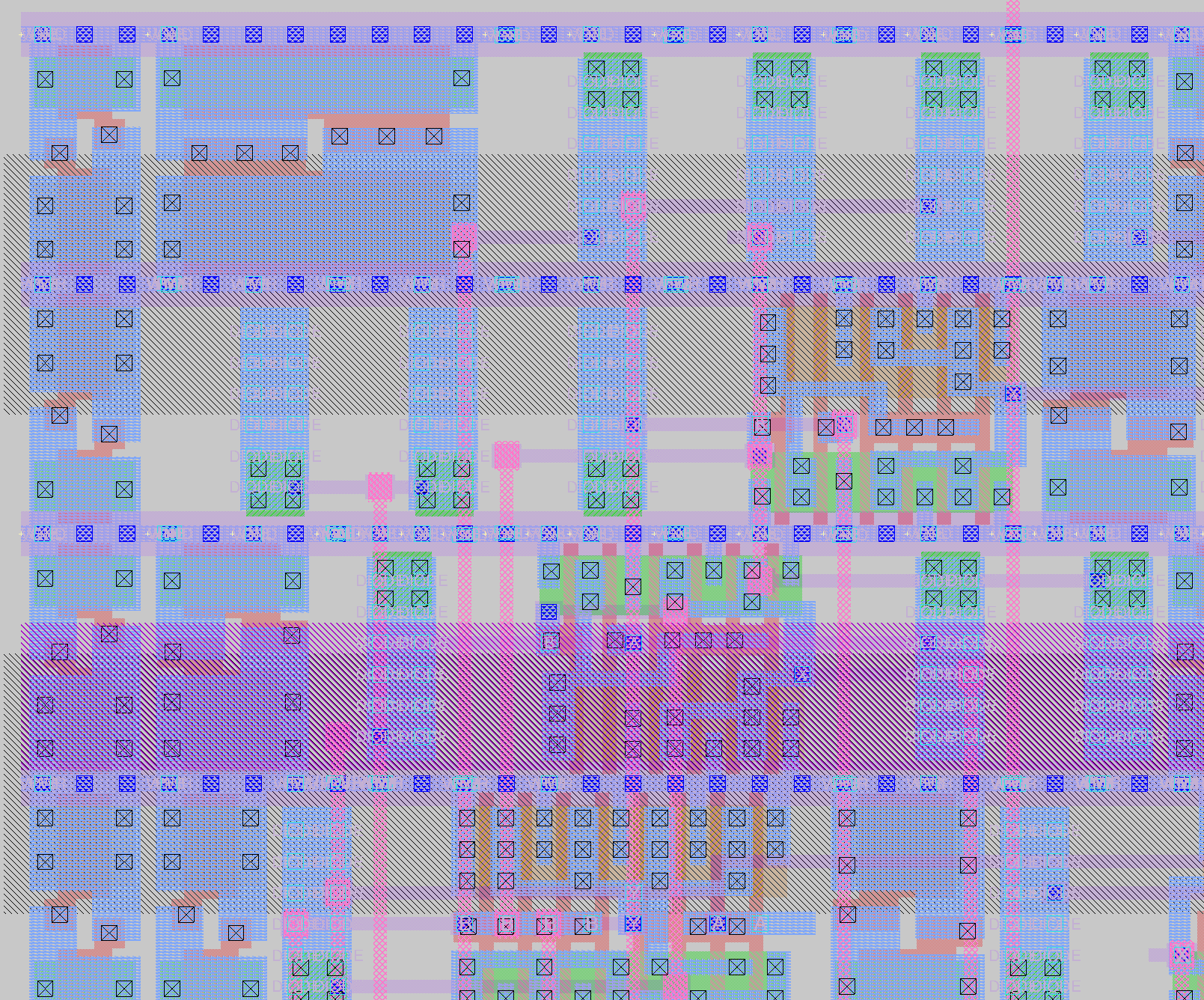 Course feedback
It is immensely helpful to have somebody who has gone through everything and know if something is not documented. You can read all day but you will not get the same out of it, so that was tremendously helpful.