Application Specific Integrated Circuit
An ASIC is a custom IC. Typically big semiconductor companies produce millions of chips, which offsets the large costs related to the masks. An Application Specific IC is something you design when you need a chip that isn't available off-the-shelf.
Here's a picture from magic showing a layout of my VGA clock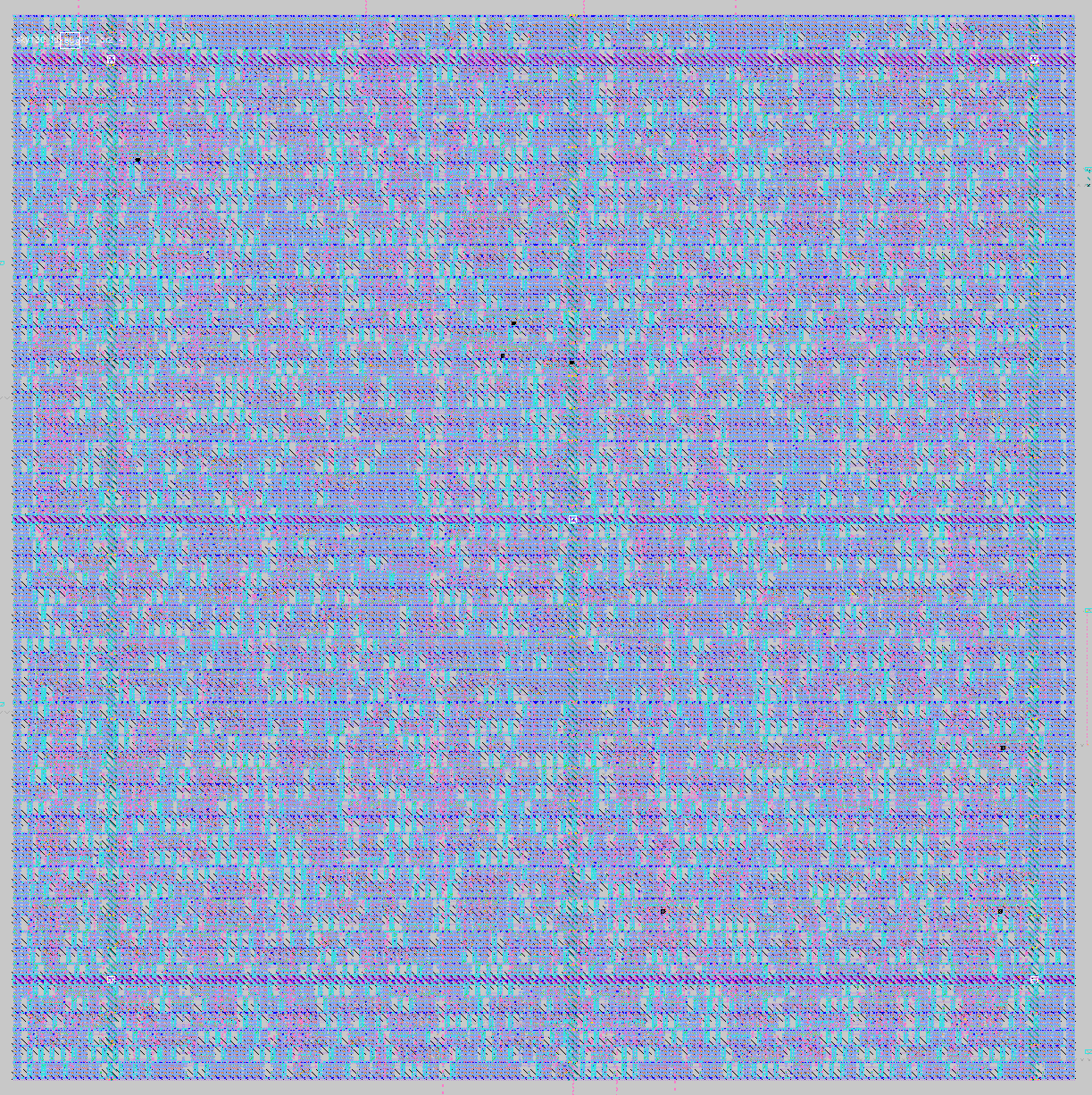 And a zoom, more clearly showing the standard cells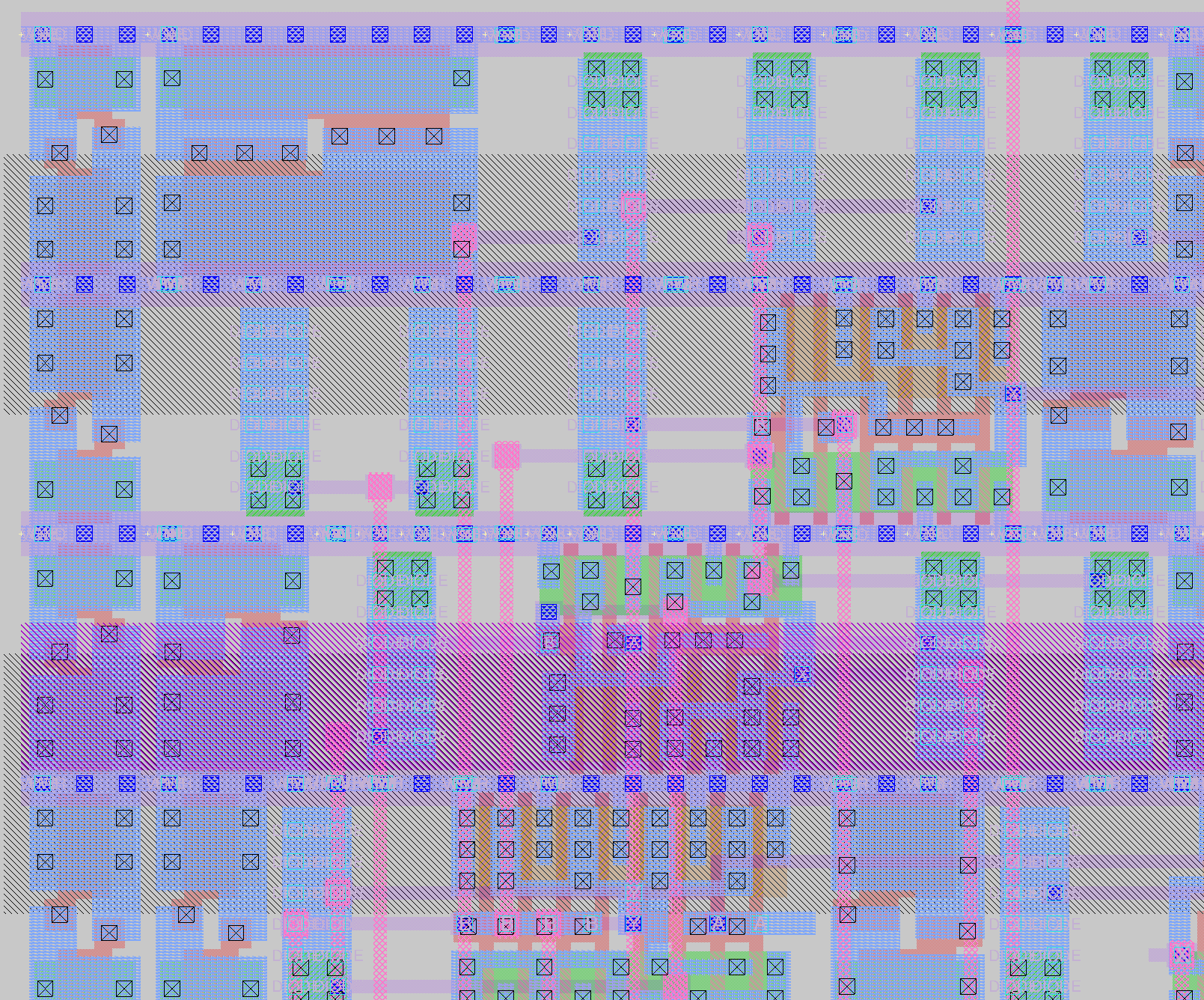 Course feedback
The really exciting part for me is when you see what you've written actually end up as laid out digital logic.