An FPGA is quite like an ASIC, but has some major differences.
Available to buy blank chips cheaply, off-the-shelf
Can program your digital design onto them, over and over again
Have a very limited set of standard cells - at the least lookup tables, flip-flops, memories. Could include multipliers, memory controllers or other high speed interfaces.
No analogue capability
Slower than an ASIC
They have a reasonable overlap of the tools required to design for them. FPGAs need synthesis, place and route, simulation and verification tools. Additionaly you need a tool that can take the finished bitstream and send that to the FPGA for programming.
An FPGA consists of a huge amount of repeated logic elements/blocks/slices. These pictures are of the Lattice iCE40 FPGA.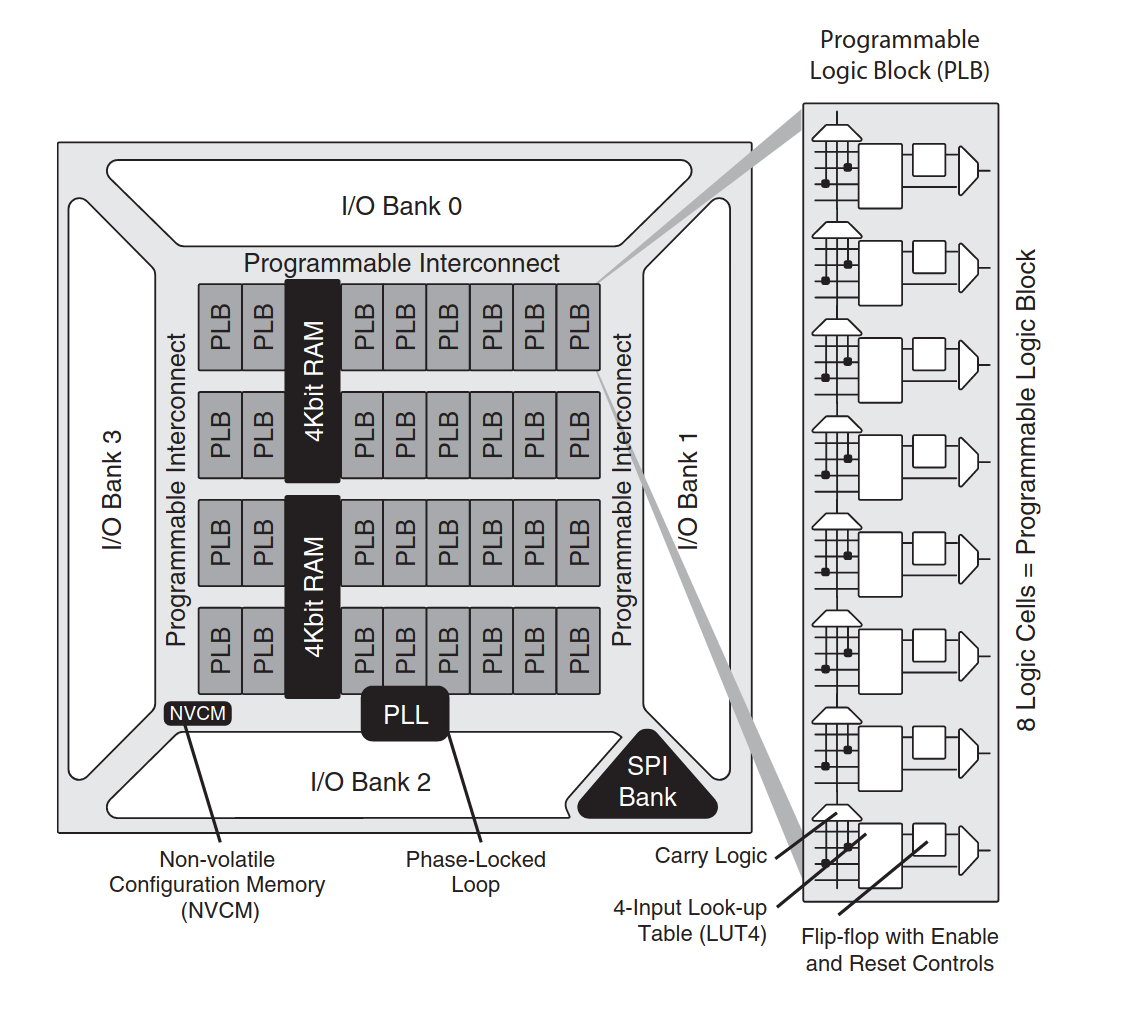 These usually contain a lookup table, a flip-flop and some carry-logic (speeds up addition). The lookup table can be programmed to model any type of gate - for example an inverter or a 4 input NAND.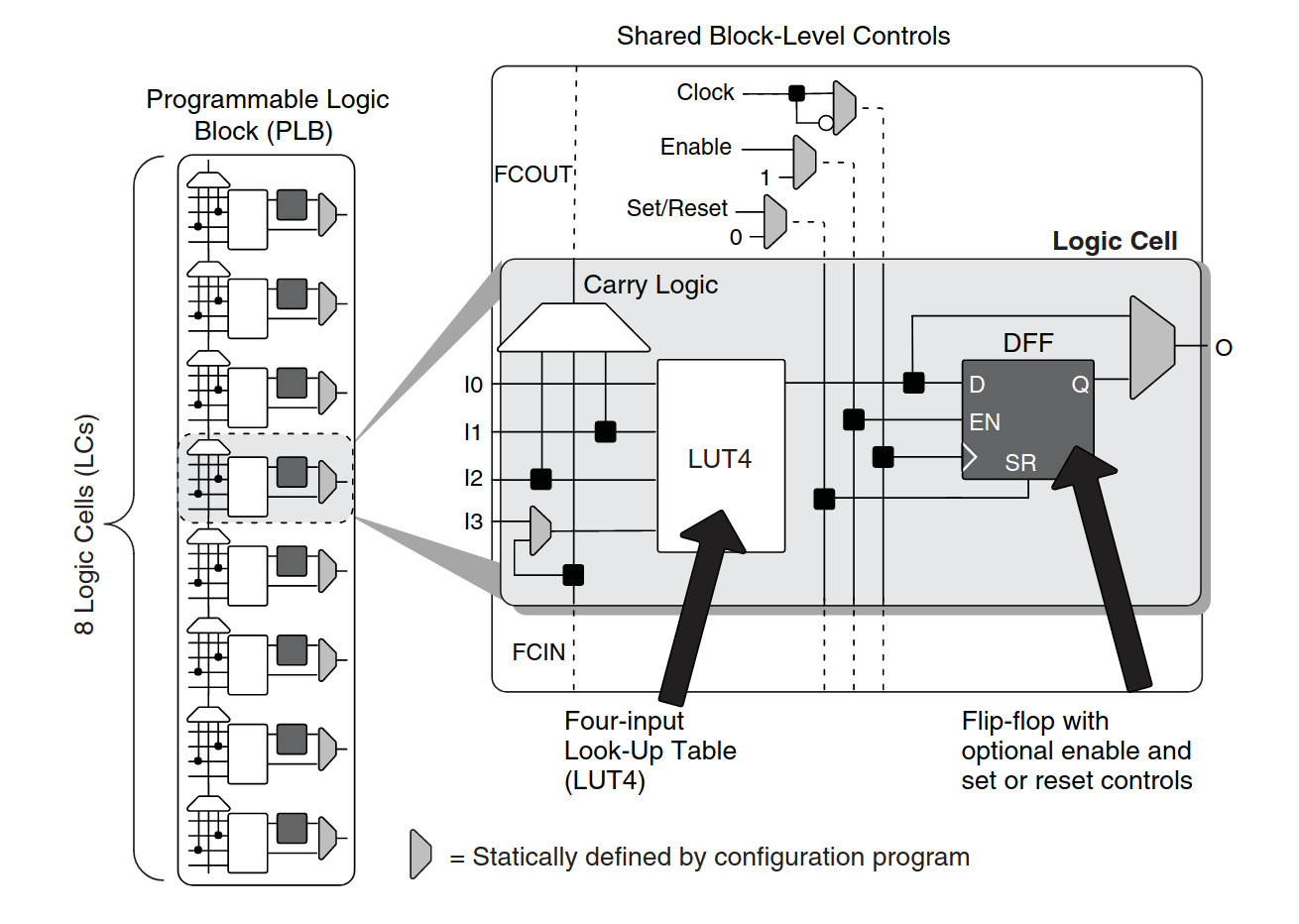 FPGA boards
An FPGA board can help you test your digital design at speed. For example I can simulate my vga clock, and even simulate the screen. But with an FPGA I can actually plug it into a real screen and see it works.
If you want to buy an FPGA board to play with and help you learn digital design, I recommend going for one with an active, supportive community:
Learn more
If you're interested in learning how the Open Source FPGA tool flow works from end to end, check this video series I did for Symbiotic EDA.
Course feedback
I love the layout of the course, you did a perfect job Matt. Building up the foundation and then getting into the depths of it. Having everything lined up. I love the walkthroughs at the end of each section. I did the work and then I looked back, maybe there's a better way and in your videos you point out some other interesting things as well so that was really helpful. So yes I love the course.