A Multi Project Wafer is used to reduce the cost of making an ASIC. By using a lot of different designs on the same wafer the Non Recurring Engineering (NRE) costs of making the mask set are shared between all the participants.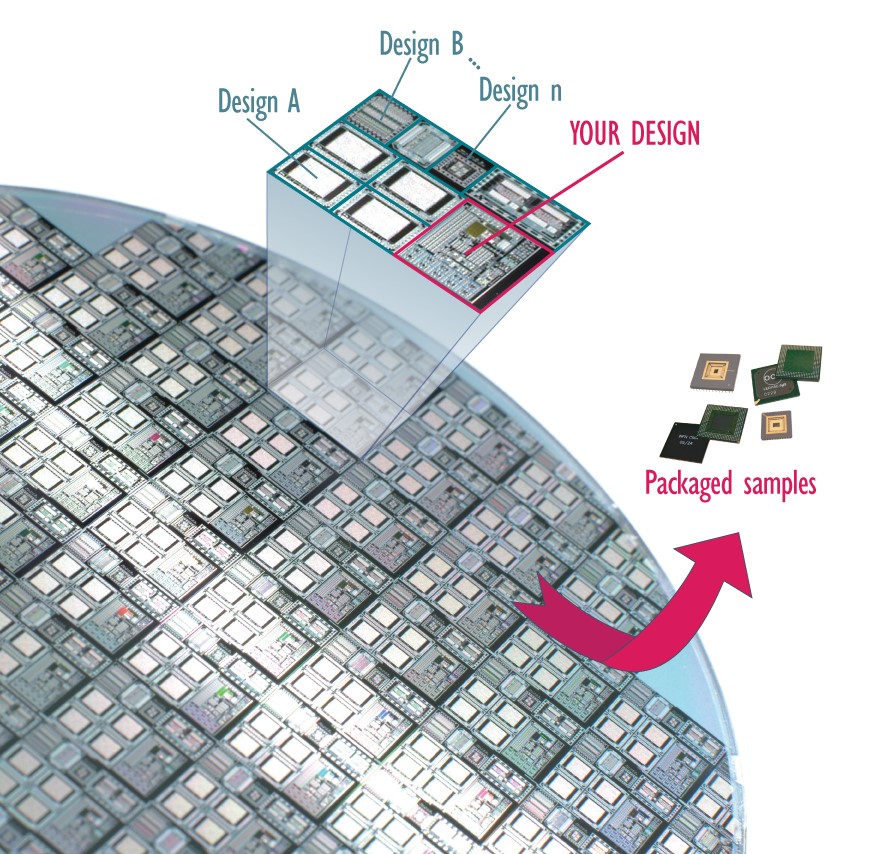 Image from EuroPractice
The Google shuttle is an MPW.
Course feedback
I've really enjoyed the whole process, I've learned a lot. For a long time it's been something I've wanted to do but the idea of just going at it on your own is a bit daunting. You're not really going to know what you're going to get out of it. And you're not going to know if what you've actually done is correct, so having an option to take a course with some other people has been a really great way of learning it.