NMOS refers to building the standard cells we need for building our IC out of only N-type MOSFETs
Heres how we can build an inverter from only N-type MOSFETS.
If the input is low, the gate is not charged and current doesn't flow through the MOSFET. The resistor pulls up the output to make it high.
If the input is high, the gate is charged and the MOSFET conducts. This pulls the output low.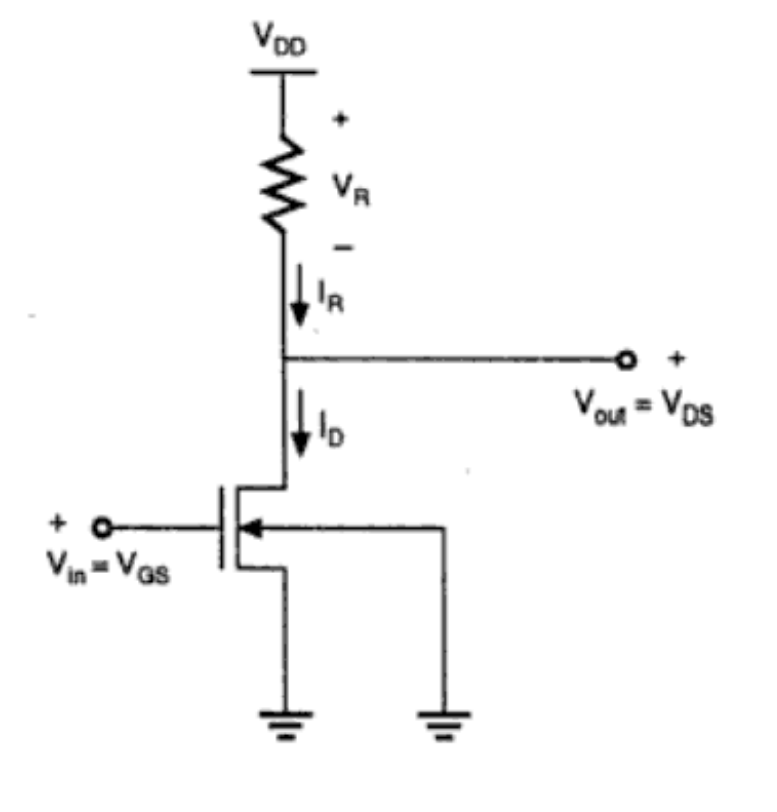 The disadvantage with NMOS is that the pullup resistors waste a tiny bit of current. If you have millions of these then you are wasting electricity as heat and your chips get hot and slow down. CMOS was invented to solve this shortcoming.
Course feedback
For a very long time I've been fascinated by ASICs and have been close to them in my professional life as well, but not really as much into the detail as I would want. It's been a fascination since grad school at least, so I've been interested in seeing more open source alternatives crop up, and now with the skywater PDK and OpenLane it seemed like the right time. It's still a bit hard to get the motivation to get started, it feels like a bit of a hurdle so when I saw this course I just jumped right on it. It felt like a perfect way to get started.