One of the many things a PDK contains is the standard cell library. This is a collection of all the analogue and digital building blocks used to build an IC.
Even though they look flat, they are 3 dimensional structures.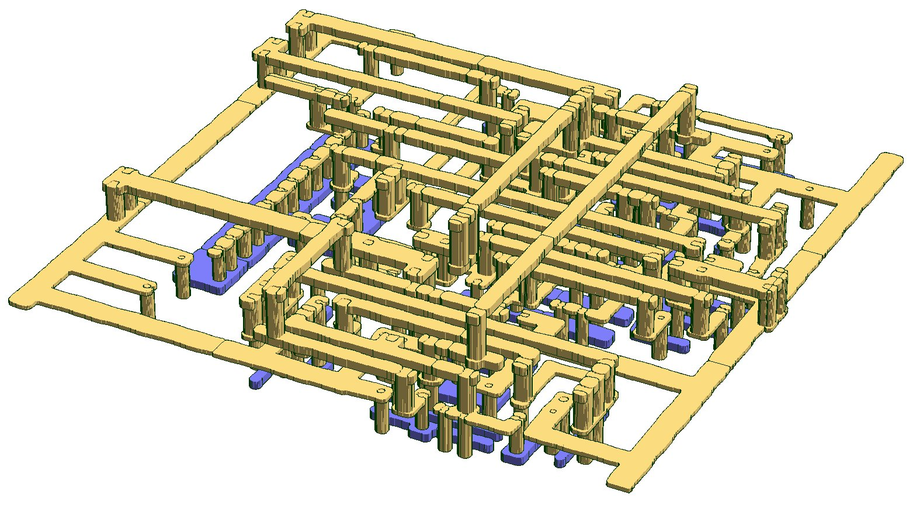 Image source
SkyWater 130nm examples
Here are some examples taken from the high density SkyWater 130nm standard cell library.
You can browse them all here
Inverter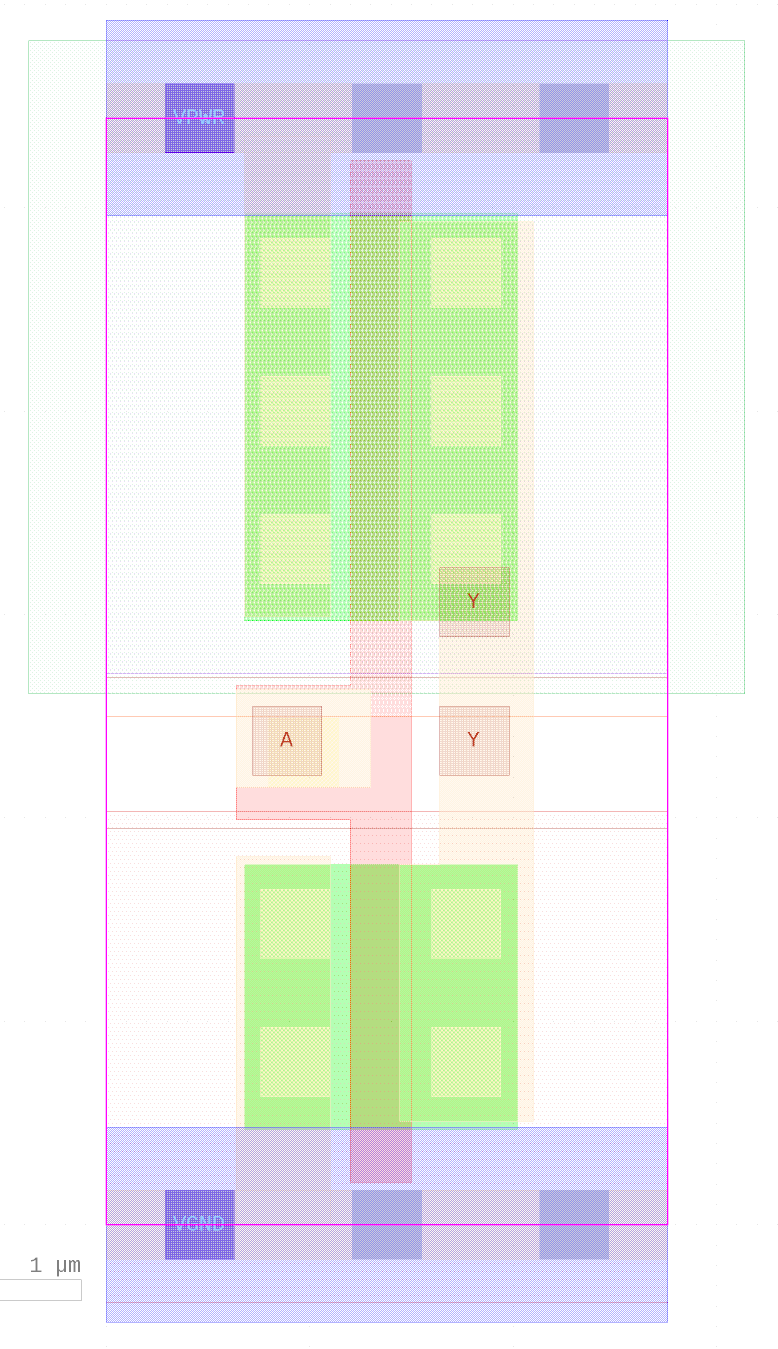 XOR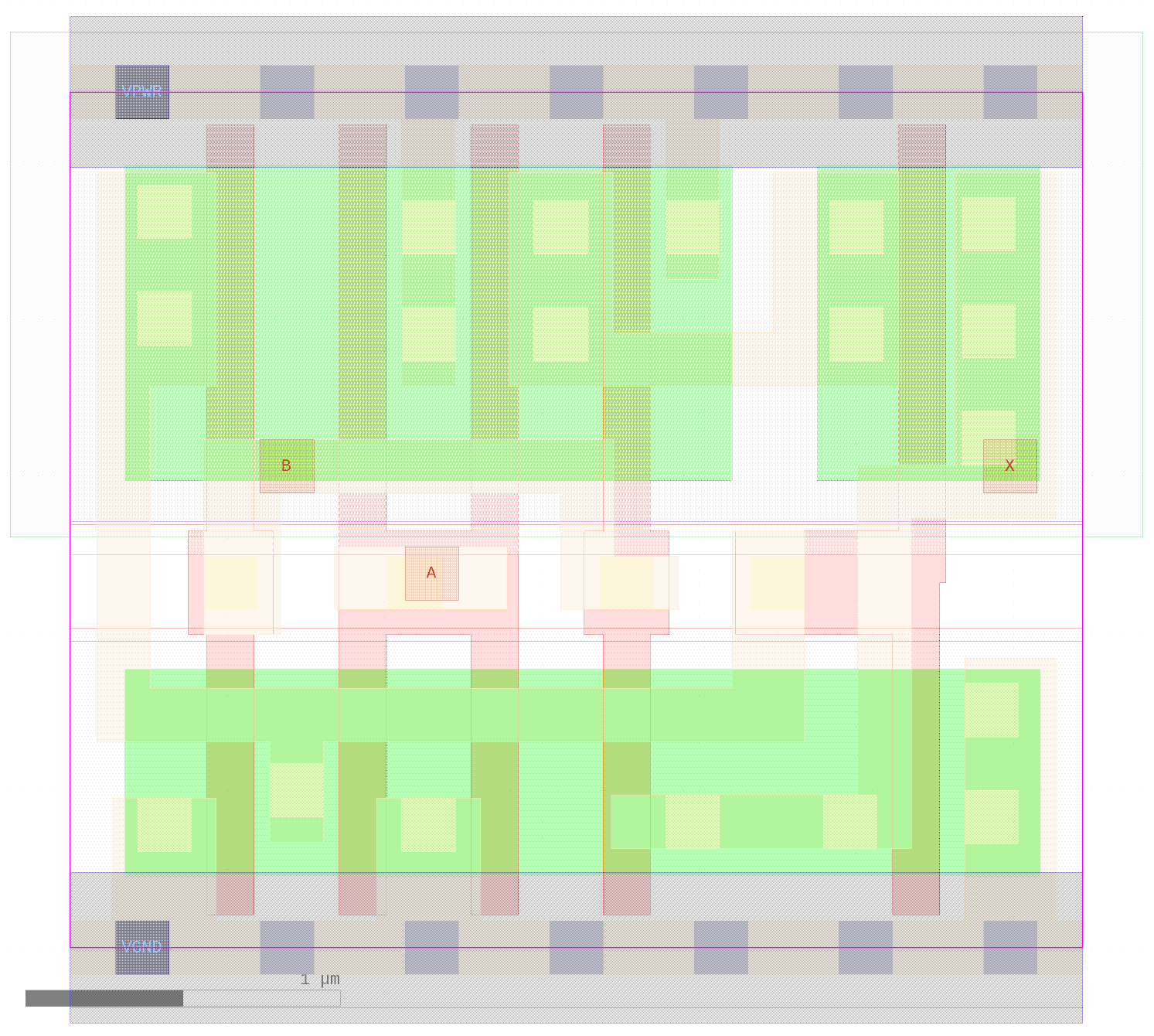 D type Flip Flop

Course feedback
It was such a great opportunity to do something on my own and see a piece of silicon where there is my invention or my part doing things. It was in the back of my mind for a long time, I think it was my dream to put something into silicon but it was so expensive until this opportunity arrived.