One of the many things a PDK contains is the standard cell library. This is a collection of all the analogue and digital building blocks used to build an IC like AND, OR, NOT gates, flip flops, IO pads and so on.
Crafting Standard cells with James Stine
For lots of interesting questions and answers about making open source standard cell libraries, this interview with James Stine is really good.
Reverse engineering a MUX
If you want to know how these cells are put together, check this video out of me extracting the circuit from a MUX.
SkyWater130 examples
Here are some examples taken from the high density SkyWater 130nm standard cell library.
You can browse them all here
Inverter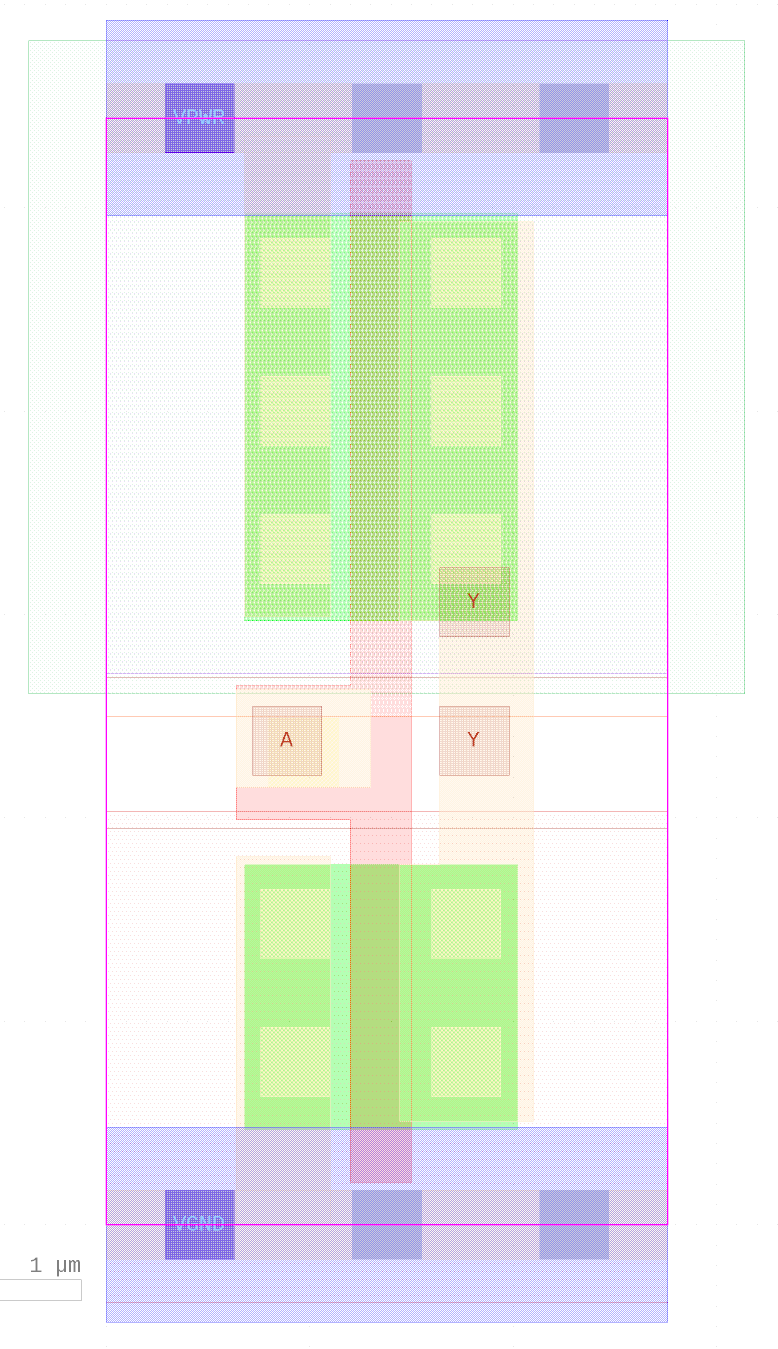 XOR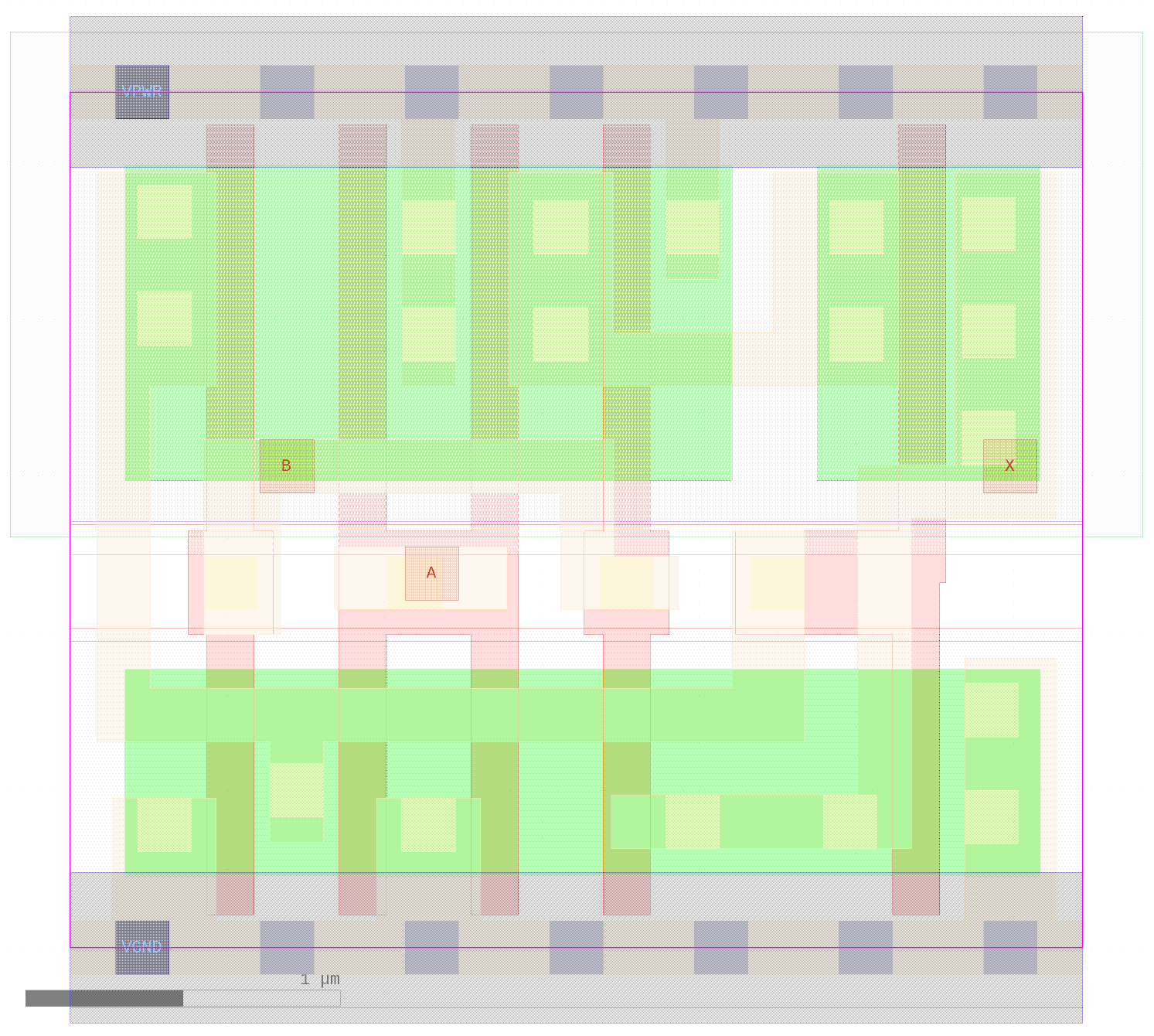 D type Flip Flop

How a flip flop works
And for a complicated standard cell, see this video about how flip flops work, focussing on the sky130 D type.
Course feedback
It was such a great opportunity to do something on my own and see a piece of silicon where there is my invention or my part doing things. It was in the back of my mind for a long time, I think it was my dream to put something into silicon but it was so expensive until this opportunity arrived.