Very Large Scale Integration - this term started getting used in the 70s when millions of MOSFETs were integrated together to make one IC.
This image shows the die of a VLSI IC.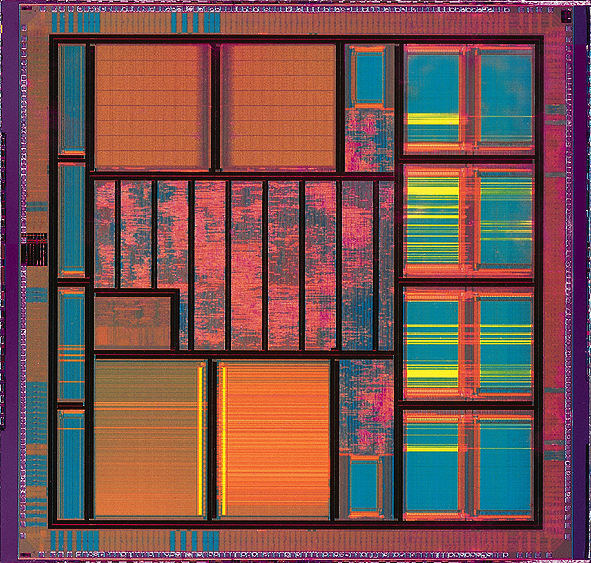 The image is CC BY-SA 3.0 from https://commons.wikimedia.org/w/index.php?curid=1340494
Course feedback
For a very long time I've been fascinated by ASICs and have been close to them in my professional life as well, but not really as much into the detail as I would want. It's been a fascination since grad school at least, so I've been interested in seeing more open source alternatives crop up, and now with the skywater PDK and OpenLane it seemed like the right time. It's still a bit hard to get the motivation to get started, it feels like a bit of a hurdle so when I saw this course I just jumped right on it. It felt like a perfect way to get started.