OpenLANE is an Open Source ASIC tool. You can download it from here. The installation instructions are pretty straight forwards and it takes about 15 minutes and 3GB of disk space.
For a lot of great information on how it works and what it does, please watch Mohamed Shalan's OpenLane FOSSI dialup presentation
Here's the overview: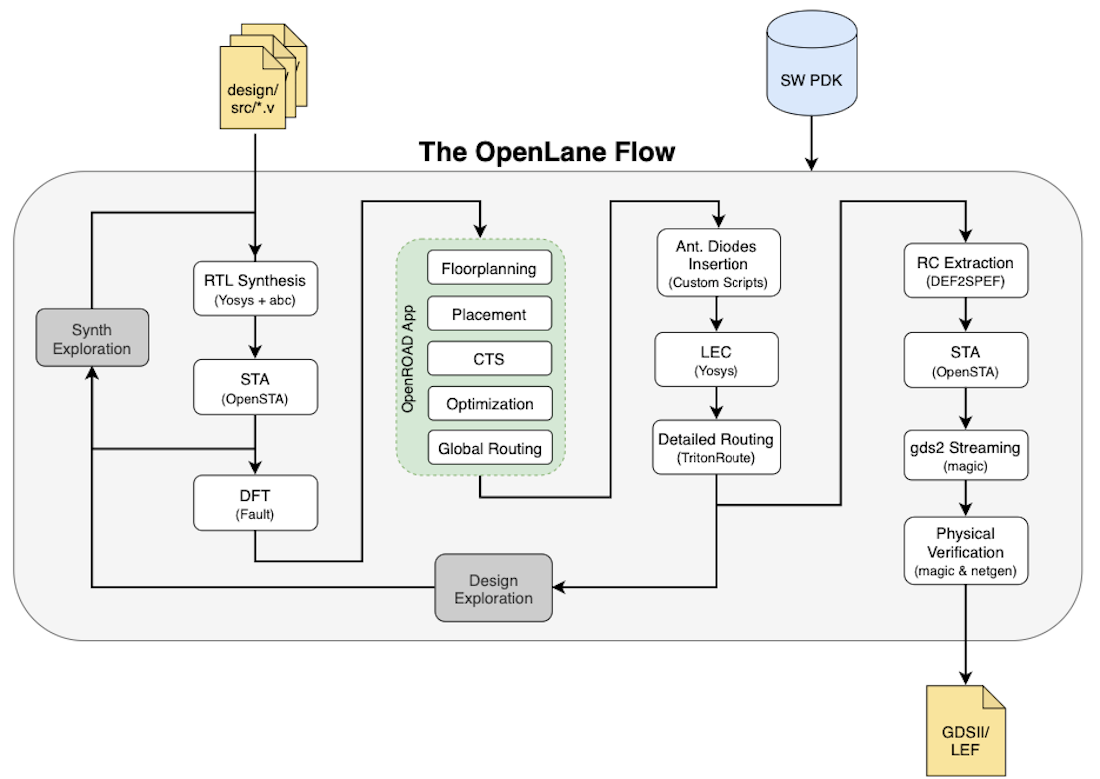 We put our HDL in at one end, and out the other comes the GDS2 files that are the standard file format for the foundry.
The most fundamental steps are:
To see more about OpenLANE's output files - check this article
Course feedback
The Zero to ASIC course was great! Through this course I became more proficient with Verilog and started to not just appreciate, but actually enjoy the design verification! It offers the glimpse at the superpower too - seeing the traces of the original design in what used to be just squiggly lines of the masks before. Plus, I am getting my own piece of a silicon 🙂